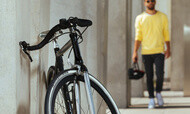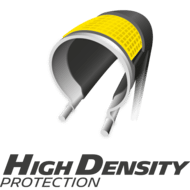 The MICHELIN High-Density (HD) anti-puncture reinforcement on the MICHELIN Energy tyre provides optimum puncture protection without wasting energy.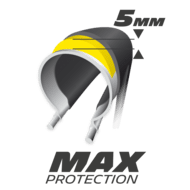 For maximum protection, Michelin offers MICHELIN Max Protection technology on MICHELIN Protek Cross Max and MICHELIN Protek Max tyres: 5mm reinforcement to prevent punctures.
1mm anti-puncture reinforcement is available on MICHELIN Protek and MICHELIN Protek Cross tyres, offering effective protection for everyday use.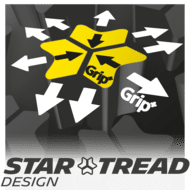 The MICHELIN Star Tread Design (a Eurobike Award 2012 technology) is a tread pattern on the MICHELIN StarGrip tyre which offers increased block mobility and localized pressurization to maximize grip. The star shape of the tread blocks has numerous biting edges, providing multi-directional mobility for maximum grip.

Michelin guarantees the tyre is suitable for use with electric bikes. The grip and longevity of the tyres have been tested.
MICHELIN tyres with the e-bike ready label can be used on electric bikes (20 mph) (25km/h).