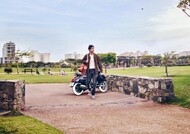 AT MICHELIN, Tomorrow everything will be sustainable
MICHELIN, A RESPONSIBLE COMPANY.
The "All-Sustainable" approach is embedded in the Group's strategy based on a balanced development between People, Profit & the Planet.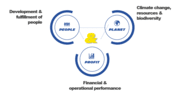 Michelin is acting for the planet and more sustainable mobility.
Aligning with the all-sustainable approach, Michelin South East Asia to eliminate the use of plastic wrap on motorcycle tires.
Following the successful pilot project implemented in Indonesia since 2021, Michelin has recently expanded its efforts to minimize single-use plastics through the elimination of plastic wrap on motorcycle tires, to Thailand, Malaysia, Vietnam, and the Philippines.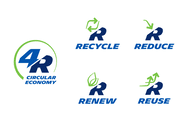 This move aim's to cut down on an estimated 317,700 kilograms of plastic wrap used annually, in the 5 major markets of Southeast Asia (i.e. Thailand, Indonesia, Malaysia, Vietnam, and the Philippines), contributing to Michelin's goal of zero net waste from tire wraps across its regional operations – a significant step towards sustainable mobility.
Together with the elimination of plastic wrap on its motorcycle tires, Michelin has re-designed the sticker label, affixed directly to the motorcycle tire tread, to contain all the necessary tire information for quick and easy identification. The motorcycle tires without plastic wrap still come with the same warranty coverage, which covers defects in manufacturing and materials, for 6 years from the date of production, ensuring customer satisfaction and peace of mind.
Want to learn more about the other ways that Michelin is reducing it's environmental impact?